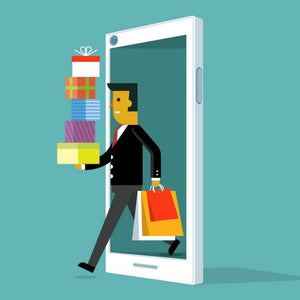 Robust Online Store Creation
A robust store designed to help brick & mortar stores and entrepreneurs committed to success with eCommerce. Reach your customers online for physical pickup and/or delivery. List your service packages for easy selection!
Description
Done-for-you eCommerce Store to showcase and sell up to 25 products and services online. Let your customers browse from the convenience of their homes. Handle all your order payments upfront to minimize interpersonal contact.
Our complete store creation includes everything you need:
Domain setup (purchase if needed, additional charges apply) and Shopify integration
Email interface and client subscription interface
Necessary Legal Pages: About Us, Contact, FAQ, Privacy Policy, Refund Policy, and Terms of Service
Professional Home Page Design including Logo, Favicon, Photostock Banner, and Menu
Customized theme complimenting your products to make your store unique

Customized 

Product Pages: image optimization and integration for Product Images (maximum of 5 provided images per product/page) and product descriptions & variants
Trust Banners and Accepted Forms of Payment
Client Provides Logo and Graphics (or purchases service separately)
Client Provides Inventory Images and Descriptions for up to 25 products in Product Collections.
Revisions: One set of revisions is included in the offer. 
Client reviews and approves the design and content revisions prior to publishing.
Additional revisions and site updates at an additional charge.
Additional services including image editing, copywriting, logos, graphics, and custom icons available at an additional charge.